Train with a difference
Sales, Management, Customer Relations and Soft Skills courses to train up your teams.
Our training courses
Discover our 4 areas of expertise and try Next Generation Training!
Would you like to know more about our price list? Click here to find out more.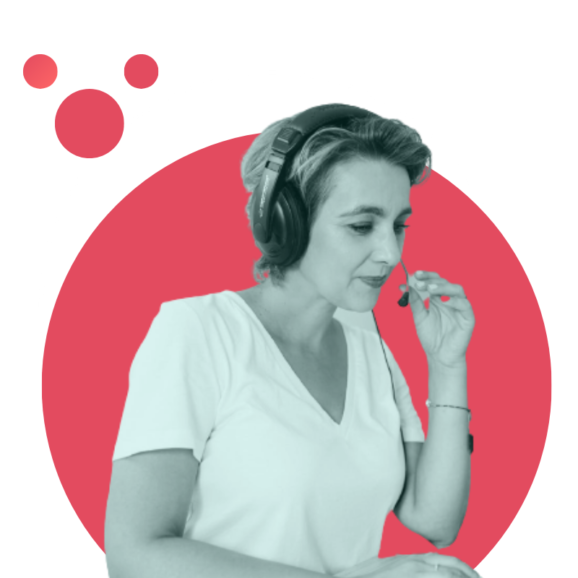 Develop exceptional interpersonal skills within your teams
Customer culture and satisfaction, interpersonal posture and attitudes, understanding omni-channel customer relations, selfcare and the customer journey.
The basics of customer relations: securing customer appointments, handling difficult calls, telephone posture, inbound and outbound calls, emailing strategies…
Source: Figures taken from the educational and financial reports for the period April 2020 – March 2021
Overall course satisfaction*: score 4.1/5
Overall satisfaction with the trainer's understanding of the subject*: score 4.1/5
* Opinion of 471 learners asked directly by the Bizness Group between February and June 2021.
At Bizness, we know that training is a lever for growth. Why? Because our expertise in next generation Education inspires a commitment to learn and a spirit of participation and collaboration among our teams.
As a Blended Learning training organisation specialising in Sales, Management, Customer Relations and Soft Skills, Bizness teaches so that you can develop your skills and meet your ROI objectives.
How? With our combination of a high level of expertise in learning technologies – interactivity, artificial intelligence, adaptive learning, machine learning – and innovative teaching formats: mini-games, virtual interviews, multimodal platforms…

No more repetitive training
Stand out with the skills enhancement programme

Theory is good… Practice is better
Choose your own path

Our training is ROI
Regular practice training is a lever for skills enhancement

Let's train…. while we perform
Evaluating together, a real added value

Enjoy learning
Enjoy training and being trained as the co-creator of both the courses and solutions of tomorrow
* New Generation Training
Our pedagogical innovations are designed to offer learners a personalised training programme where knowledge is an ongoing process and the operational impact of learning ever-increasing so that your experience goes way beyond just an intellectual one.
At the end of Bizness training courses, learners understand how to improve their day-to-day performance at work: "Experience for Performance". We can make this promise thanks to our 3-step training process: "I learn, I practise, I perform".
Tell us about your plans
Schedule an appointment with an expert to discover Storiz or call us on +33 (0)5 61 26 74 70 to discuss your plans in person!