Educational platforms
A unique entry point for dynamic, personalised and centralised training. Optimise your teams' training pathways.
The digital platform is a space where all your educational content is concentrated. A key to success in getting your teams on board.
01.
Learners
Having a unique point of entry to your training space
Giving meaning and a sense of logic to your training pathways
Learning at their own pace
02.
Managers
Measuring learner performance
Steering their skills development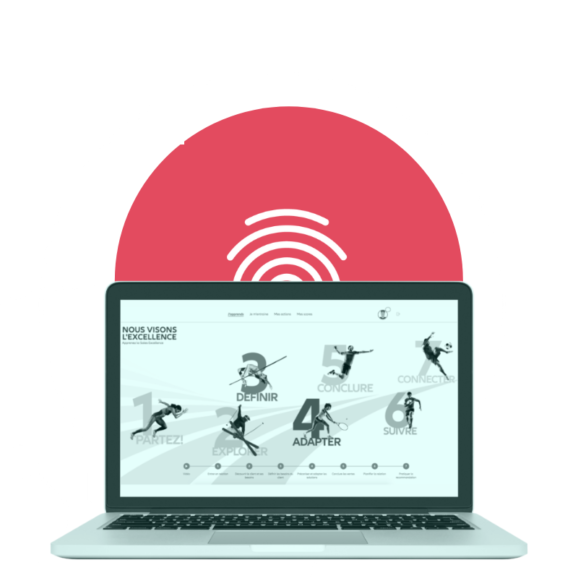 Facilitation platform
Inform and facilitate your strategic plan in complete autonomy
Learning platform
Centralise and manage training pathways
Practice training platform
Launch challenges for your learners
Management platform
A key training and remote coaching tool
Educational advice
Helping you determine, clarify and understand your project
Mock-ups
Each project comes with a structural and functional mock-up so you can plan in detail
Design
Our designers and web designers work hard to create a dynamic, pleasant environment that aligns with your corporate identity
Development
Each digital project is technically developed by our start-up Jump® and its full-stack experts
Maintenance
To ensure the long-term future of your tool, a department within Jump® will take care of maintenance requirements
The strengths of our (your) platforms